Dinner in Chester
at Moules a Go Go in Chester
Here it is – the stereotypical British meal! That green item, by the way, is 'mushy peas', very popular with fish and chips.
チェスターでのディナーの写真をいただきました。 イギリス料理! という感じ、フィッシュ アンド チップスです。 少しつぶして柔らかくしたグリーンピースを添えるのはポピュラーなんですよ。ウエールズに近いチェスターは、中世風の建築物が美しい観光地です。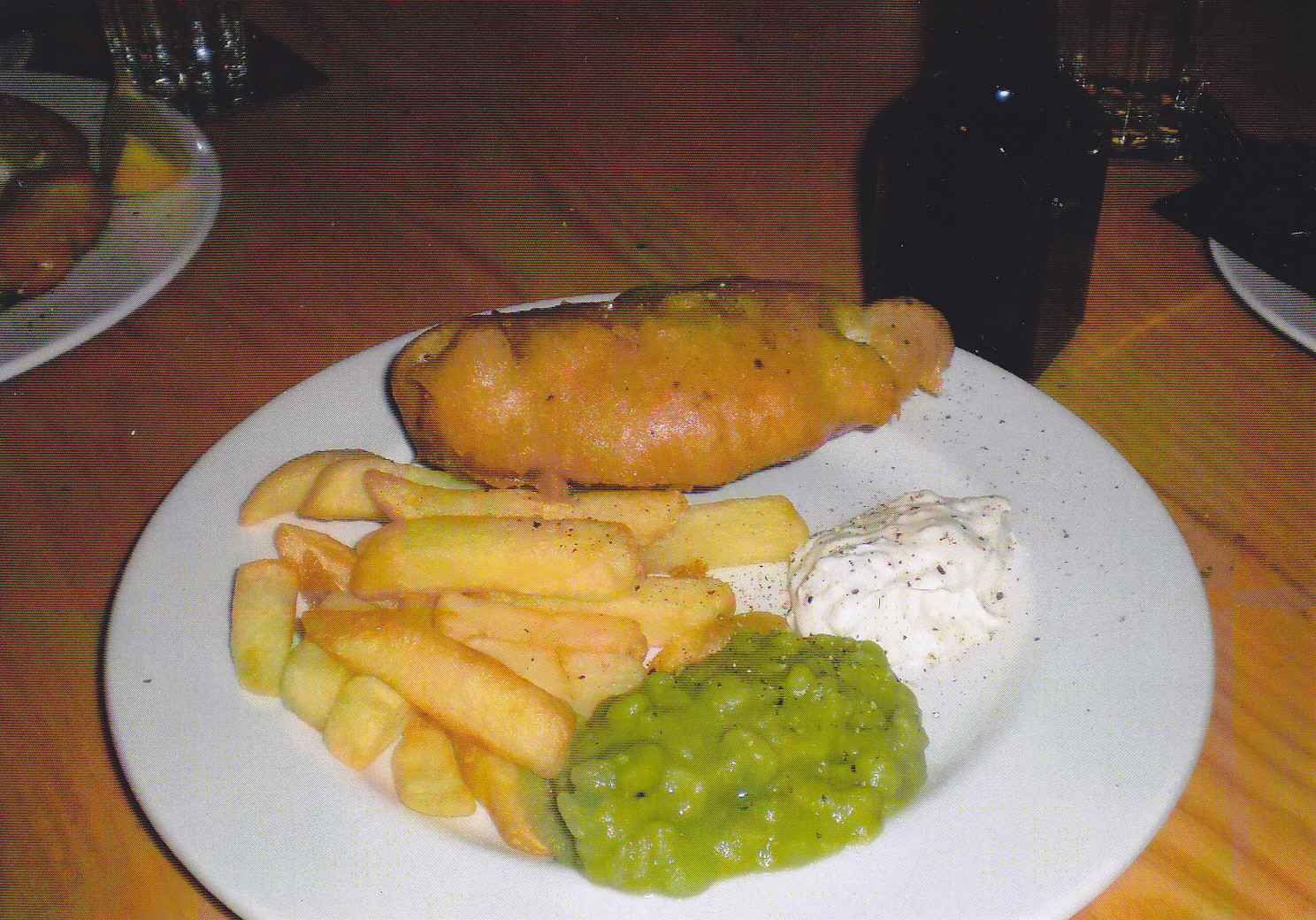 Chester is a very old City in Cheshire, near the border of Wales. It was set up by the Roman Empire but it is popular with tourists for its medieval buildings (though some are Victorian restorations), and its complete city wall.