Dinner in Cumbria
At The Red Lion, Hawkshead, Cumbria.
'Sausage and mash' with gravy is an always-popular dinner in the UK. Simple, yet very tasty.
As this meal was served in Cumbria, I assume the sausages are 'cumberland' – very famous in Britain for their natural flavour. Cumberland sausages are usually free of any artificial additives, and various spices and herbs are added, though the main flavour is pepper. The Cumberland pork is usually chopped, rather than minced. If you have never eaten British sausages, then I guess you can't really imagine how different they are to ones found in Japan, which are more like German or American sausages.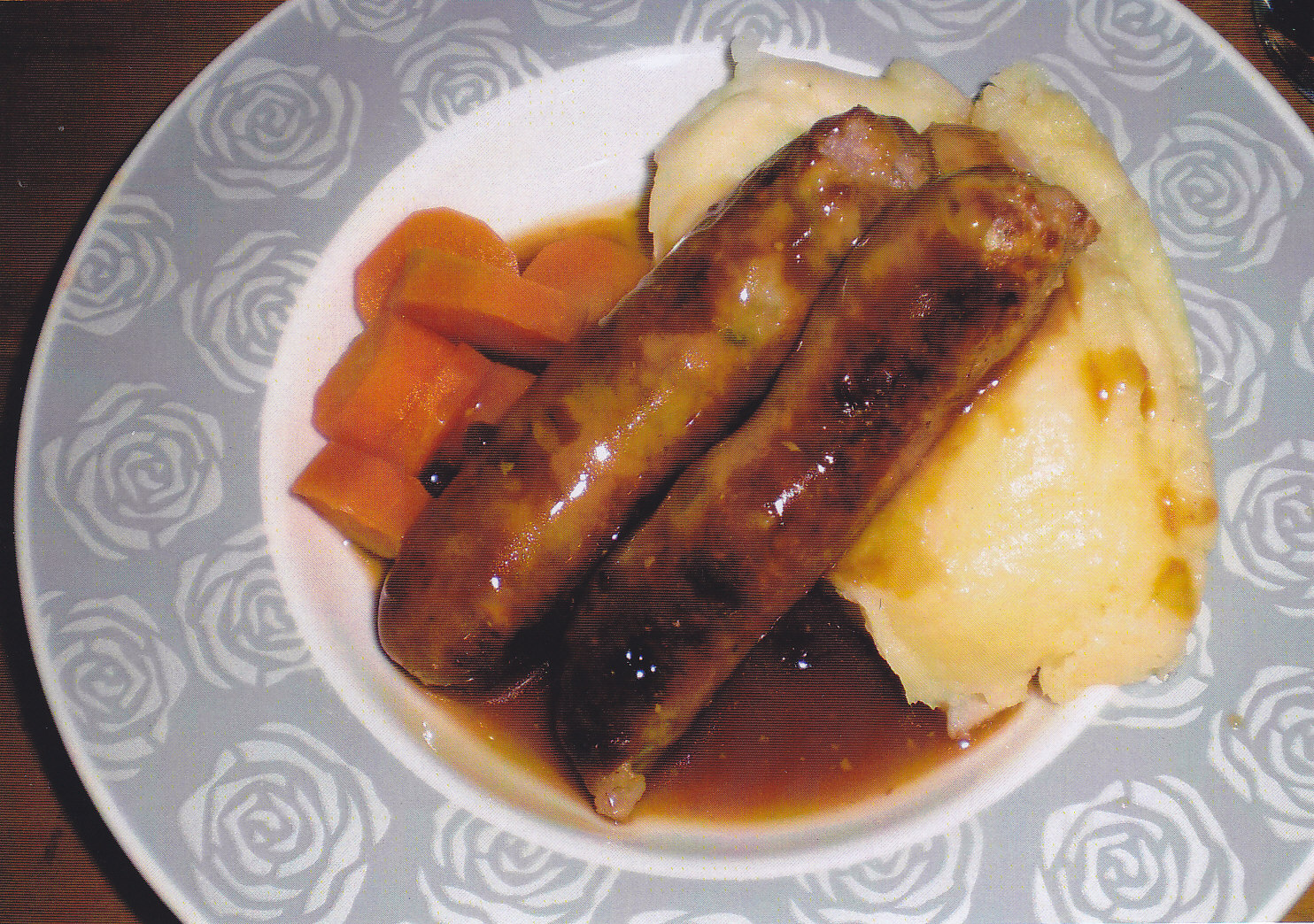 Cumbria is an area of outstanding natural beauty, in the north-east of England, along the Scottish border.

View Larger Map